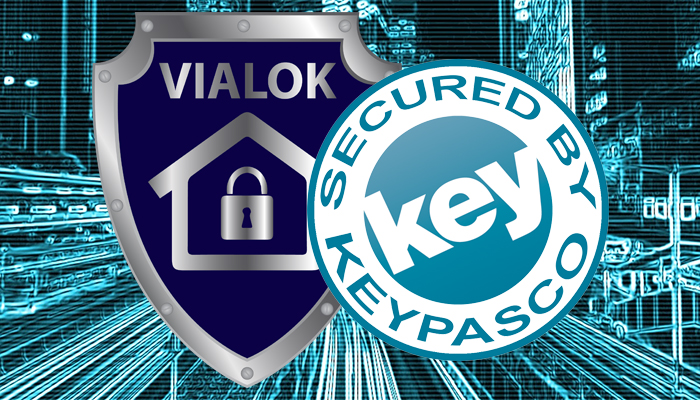 Keypasco and ViaLOK have joined forces to bring a new security solution made specifically to help secure communications between title agents, lenders as well as buyers, sellers and their agents.
Technology is always evolving, and to stay ahead of criminals who would defraud members of the title insurance and real estate industry and their customers, there is a continuous need to create new solutions to address current processes.
"With millions of dollars in fraud every year, and hundreds of thousand of transactions, Keypasco's solution was the best choice."
Stewart Holley, ViaLOK
ViaLOK mission is focused on providing fraud mitigation solutions that are secure, affordable, effective and easy to implement. Together with Keypasco this becomes reality.
With ViaLOK, Title Agents, Law Firms, Underwriters and yes, even Financial Institutions have a secure and trusted solution for making request for and approving changes to settlement instructions with end-users – stopping hackers and scammers in their tracks. The ViaLOK solution requires end-users to securely approve or deny changes to disbursement or payment instructions.
"ViaLOK is the new industry standard for securing not only transactions, but also communications in the Banking and Real Estate Sectors. This product, powered by Keypasco, provides a real solution to wire fraud, protecting private data, and eliminating the threats of hackers. ViaLOK, the transaction security solution."
David Harrington, ViaLOK
ViaLOK – Secured by Keypasco
Keypasco's unique patented solution uses a revolutionary new technology for user authentication. By using the unique DeviceID on the end-user's own device, like a smartphone, tablet or a desktop/laptop computer, the Keypasco Solution can make sure that a username and password only works on the right device and in the right location.
"We view Keypasco as the only real solution to mitigate wire fraud in real estate transactions. Keypasco's unparalleled security, ease of implementation and flexibility make it the best choice for our industry."
Stewart Holley, ViaLOK
The ViaLOK solution, powered by Keypasco, provides a best-in-class solution for addressing issues related to:
Email Spoofing
Device Tampering (including cloning, debugging, and more)
MitM Attacks (Intercepting User Credentials)
Lax or Absent Security Protocols
For more information visit www.viaLOK.com or contact us today;
info@keypasco.com | +46 31 10 23 60