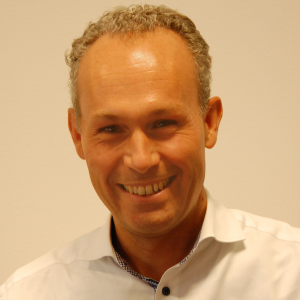 2015 was a great year; with success on several markets and a wide range of new features Keypasco is moving into an expansion phase.
The Keypasco authentication solution is hosted either in the clouds or on-premise and used for securing online- and mobile banking, mobile payment, online gaming, stock trading authentication with PKI signatures, as well as precision marketing, and a third-party authentication platform. Keypasco will in 2016 support more then 10 million users globally.
As Keypasco is moving into a very active year they are happy to announce the appointment of Lars Borchardt as the new Chief Technology Officer.
Lars's background and extensive experience can be found in a wide range of senior technical positions in product development and service companies, covering areas such as product development, project management, sales, recruitment, leadership, and development of staff. His focus lay within organisation and personnel, and aim to optimise development capacity of both in short and long term to meet company goals. Lars joins Keypasco from a company that handles multi-million inquiries online on a daily basis, and this experience will prove itself very useful as Keypasco grows and new customers and end users increases.
Lars holds a Master in Information & Communication Technology from the University of Wollongong (Australia), and a Bachelor in Electrical Engineering from the University of Skövde. Lars has frequently been honoured to participate as an expert and lecturer on the subjects of product development and user experience, as well as communication and IT. Lars can be described as a result driven go-getter, and Keypasco are happy to see him join the team.
"I believe that when developing advanced software and technology it is all about the people; everyone from the end users and customers using our products, to our incredible team that makes it possible. The core values that help me inspire and develop a successful organization are Communication, Cooperation, Commitment, and Culture."
– Lars Borchardt.
Lars will be responsible for the technical product development and production of the Keypasco authentication solution, and will take a leading role in the determination and implementation of future development of the solution.
About Keypasco
With more than 25 years of individual experience in IT security, Keypasco's founders are the minds behind some of the revolutionary authentication technology solutions used today. Keypasco offer a patent-approved secure authentication and secure mobility solution to 13.9M end users in the online gaming and financial/banking industry. For more information, visit www.keypasco.com, email info@www.keypasco.com or contact us at +46-31-102360.
Keypasco PR Contact:
Anna Zetterholm
+46-31-102364
anna@www.keypasco.com