About the position:
Keypasco is a software product company established 2010 with its foundation in over 30 years of combined experience of authentication in the Banking industry. Keypasco is developing the next generation authentication solution for banking and financial institutions and are located in central Gothenburg in a modern office.
We are now in an expansion phase and are looking to strengthen the Sales support and Architect department with a Senior Tech Sales support engineer. The department is responsible for technical sales support for our direct and in-direct sales channels. In addition to assist in selling the product we also shape and mold the product through our customer interaction working with the R&D department by specifying regional requirements and new features.
Keypasco has really gained traction in the Asian markets and hence most of our sales support is directed to these regions and our partners.
Your profile:
We like to think that the person we are looking for has a past in system development, preferably in the Java backend domain but have the last couple of years worked in the field between sales and R&D either as pre-sales, solution architect, product manager or simmilar.
Requirements:
>4 years experience of backend developing (Java, DBMS etc)
>3 years experience in customer facing positions
Selling attitude and service minded
Self motivated
Strong communicating skills
Meriting:
Experience in the security domain
Experience in e-banking and/or e-commerce
Mobile platforms
About Keypasco:
With more than 25 years of individual experience in IT security, Keypasco's founders are the minds behind some of the revolutionary authentication technology solutions used today. Keypasco offer a patent-approved secure authentication and secure mobility solution to 13.9M end users in the online gaming and financial/banking industry.
For more information, visit www.keypasco.com, email info@www.keypasco.com or contact us at +46-31-102360.

Available now
Full-time employment
Inquiries: +46(0)706-198272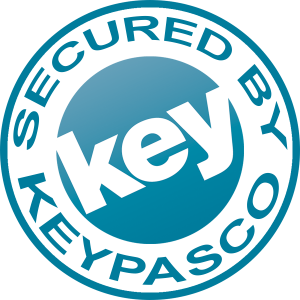 [contact-form-7 id="447" title="Contact us - Open_position"]