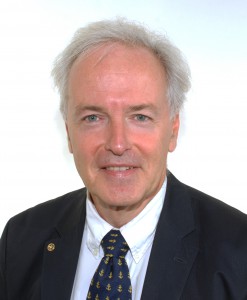 Keypasco AB, a strong authentication and secure mobility solution provider within patented new technology, is proud to announce the appointment of Owe Krook as the new Chairman of the Board. Our previous Chairman Jan-Olle Folkesson has left the position due to personal reasons.
Owe's background is lined with success in retail with 26 years of professional experience including CEO positions in ICA Retail, and being a trusted member of multiple Board of Directors:
Board member at ICA Retail 1989-1991
Chairman at ICA Retailers Alliance 1996-1999
Board member at ICA Kvantum/ICA Hajen Varberg 1998 –
Board member at Center for Retail Göteborg 2008-2011
Board member at Retail Research Foundation 2008 –
Board member at Handelsbanken Lerum 2007-2011
Board member at Swedish Food Retailer´s Alliance 2008 –
Board member at Returpack AB 2012-2014
Board member at Swedish Daily Commodity Trade Alliance 2013 –
Owe holds multiple diplomas including a diploma in Marketing from Institute of Higher Marketing Institute, a diploma in Company Management from ICA School Vasteras, a diploma in Business administration from Gothenburg University, and a diploma in Food Industry Management Program at the University of Southern California.
The Keypasco board has decided to intensify the marketing and sales efforts after having achieved a breakthrough in the online banking market. With approved patents in USA, Japan, Korea, Taiwan and China, Keypasco is currently planning a number of rollouts of new customer authentication systems in several countries before the end of 2015. Keypasco will with Owe as new Chairman now move towards the next phase including an expansion into the USA.
We thank Jan-Olle Folkesson for the time and passion dedicated to Keypasco.
About Keypasco
With more than 20 years of individual experience in IT security, Keypasco's founders are the minds behind some of the revolutionary authentication technology solutions used today. Keypasco offer a patent-approved secure authentication and secure mobility solution to 13.9M end users in the online gaming and financial/banking industry. Keypasco received the 2014 Frost & Sullivan award for Secure Authentication with the following motivation:"Keypasco is a game changer and with its Vakten software, Keypasco has the ability to disrupt the secure authentication market, and support the growing need for secure mobility"
For more information, visit www.keypasco.com, email info@www.keypasco.com or contact us at +46-31-102360.
Link to the official english PDF version of the press release.