An embedded solution without end-user interaction where the risk-engine works in background and instantly secure 100% of your customers!
Mobile SDK and/or browser 
You can easily implement the Generic Service model with mobile SDK and / or browser. The Keypasco solution immediately starts to protect you and your customers.
Easy to install and integrate 
Good security with 100% penetration 
User convenience - silent enrolment 
Generic API 
Risk engine, for continuous improvement 
Black list of fraudulent devices / users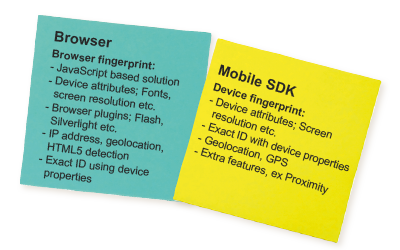 The Keypasco "Vakten" app 
A generic authentication app for increased security 
The app can be used for multiple ICP services 
Example of use: - Secure login - Secure online shopping - Secure money transfer - Secure money withdrawal at cardless ATM's 
No need to develop your own app 
Skip online passwords! Use the mobile's fingerprint sensor instead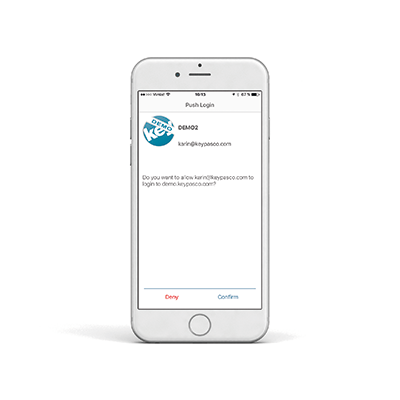 The Keypasco "Borgen" server 
A cloud based server 
Web-based graphic user interface 
Administration of multiple ICP's 
Administration of Licenses 
ICP Customer Support 
Billing management 
Integrity – no information about the customer or end-users are stored in the Keypasco server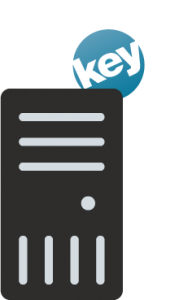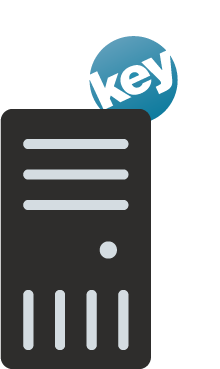 Risk engine 
The unique risk engine, based on the Keypascos deviceID technology, operates in the background to continuously improve the security for you and your customers. 
Powered by smart data mining of device properties 
Risk engine working in the background 
Gathered and measured sources - Device, user, behaviour, system etc. 
Provides the rule engine with factors like: - Time, location, behaviour etc. 
Black List of users and devices who fails, for example within configured time span 
Decision taken by ICP or Keypasco