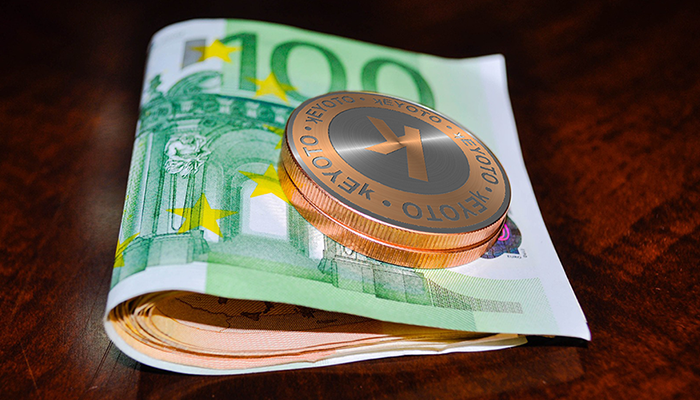 When well-established Swedish IT security company Keypasco first heard of ICOs they quickly decided that this was something new and exciting they just had to learn more about – and the best way to learn is to try it yourself. And now after an intense period of preparation, and an extensive private sales road show the day for the public sale is finally here!
An Initial Coin Offering (ICO) is a type of crowd funding using cryptocurrencies. With the ICO's entry into the market, you could say that an economic revolution has started and is sweeping across the world. This technology-based phenomenon has made it appealing for a new type of investor, ranging from technology enthusiasts to society game changers.
Many have heard a lot about the downsides of ICOs with scams and large sums ending up in the wrong pockets. However, since the start the market has become more mature and the investors has become smarter. Today more and more of the offerings come from established companies with real ambitions to contribute to the development of the world with new innovations. The ideas they have are real and possible to implement and are worth keeping an eye on.
"Swedish company Keypasco could be described as one of the new breed of ICOs. Keypasco is an existing successful business with a good client base. They have found a very clear use for blockchain to offer an enhanced level of service and therefore decided to launch Utility Tokens."
Luc Falempin, CEO Tokeny
One of these companies is Keypasco. Keypasco is already a big player in authentication and their products provide mobile security to millions of users across the world. Among the customers are banks, and other companies that require a state-of-the-art security solution. An ICO will make it possible to spread their great user-friendly security into the blockchain market, and to continue the mission to secure all digital assets.
Keypasco intends to develop a Superwallet to solve the issues concerning secure private key storage & recovery, anonymous & known user identification, and micropayments. The Keypasco security solution has been proven to be extremely reliable, to further protect the end-users, the solution even includes an insurance to cover eventual loss.
"Tokeny gave us a good impression right from the start. We are a company with years of experience in security and authentication. It is important for us to co-operate with serious suppliers who share the same values as we do"
Maw-Tsong Lin, CEO and Founder of Keypasco
Keypasco´s Public Sale is handled by one of the most trusted ICO platforms, Tokeny. The Luxembourg based fintech is the only company dedicated to providing a secure end-to-end platform allowing the sale and management of tokens during and after an ICO or STO.
The starting point of the public sale of the Keypasco Token, KEYOTO is October 1, 2018.
To learn more about the ICO and Keypascos Blockchain Solution please visit www.keypascoid.io or contact us today;
info@keypasco.com | +46 31 10 23 60